Introduction
Aims to explore the limitless possibilities of arts
Chiu Yeng Cultural and Creative Industry Association ("Chiu Yeng Culture") is a non-profit organisation officially registered in the Macao SAR government. The association is established with the aim to promote in cultural and creative industry of Macau.
The association organises various types of cultural, creative and artistic activities to bring together Macau and foreign cultural and creative industry professionals to promote exchanges and cooperation in the development of cultural and creative industries in Macau. At the same time, the association is cultivating such professions through educating the latest generation of talents in order to stimulate and diversify the development of cultural and creative arts.
Our Founder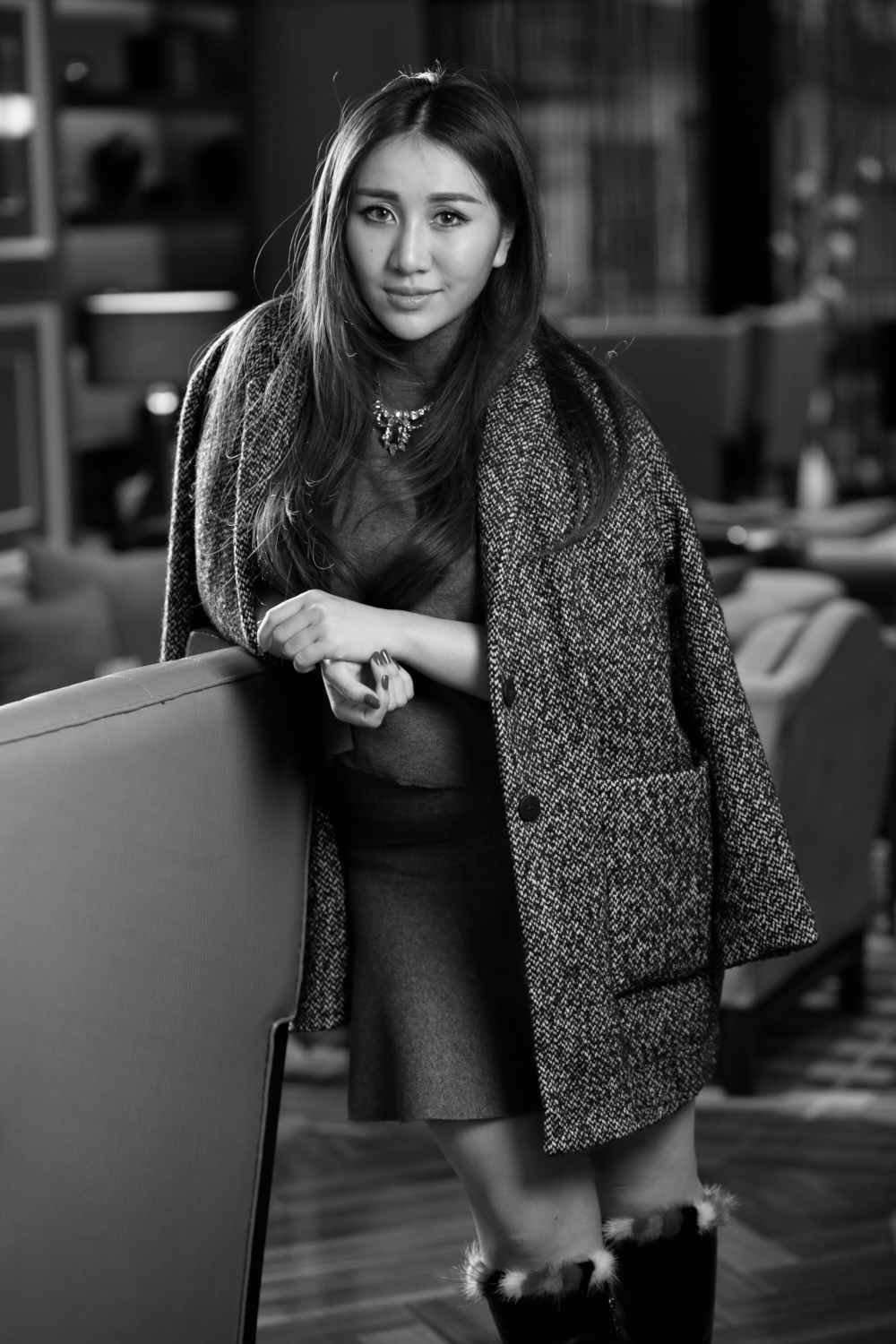 Ms. Sabrina Ho Chiu Yeng
Founder
She had lived and studied in the United Kingdom for many years, she is a young entrepreneur and holds a Bachelor of Art Degree from the University of Hong Kong. She is the Founder and the Managing Director of Chiu Yeng Culture, the Director and Chief Executive Officer of Poly Auction Macau Limited. She is the Project Managers of the upcoming hotels that are to be built in Macau – the Palazzo Versace and Karl Lagerfeld Hotel, while managing and operating two boutique hotels of the family business in Hong Kong and Macau. She actively organises various types of arts and cultural activities, and promoting the development of Asian arts and culture, at the same time developing young artists from different sectors.
She believes that culture transcends generations and national borders and brings inspiration and hope. She is keen to promoting the integration of arts into daily life and look forward to further collaborations to contribute to the broader community to strengthen the foundation of urban culture, and promote arts and cultural development.
She has a great influence in the Chinese art market and has been crowned as the 17th of the 2015 Top 100 Most Influential People of Chinese Art Market in the world. In April 2016, she has been invited to be one of the featured speakers at the 19th Annual Harvard China Forum and at the same month, she was named as one of the potential Asia's Power Businesswomen in the year to come in Forbes Asia.
Milestones
November 2020
"This is my city 2020"

In this extraordinary year, the 2020 edition of "This is my city" (TIMC) seizes the opportunity and embraces new challenges, this time with an exclusive bet on local creations, including more than 30 artists
TIMC 2020 is divided into two blocks. At first, the festival is dedicated to concerts on the 13th and 14th at D2 CLUB. The second block of events takes place at Navy Yard 2 from 20-22nd with a wide range of shows and activities
Local Yoga studio "Yoga Loft" is curating three closing yoga and meditation sessions and taking the word SPIRALLING as the premise, while the day sessions will be inspired by Taoism and Chinese traditional philosophy and will be held by Lei Un Chan – LILI
Continuing to invest in original content, the highlight of the TIMC 2020 program is the presentation of two sessions of cine concerts. On screen there will be classics of silent-era cinema that marked the beginning of the seventh art and that still stand out internationally. To give sound to the images, TIMC challenged several local musicians to compose and interpret the soundtracks, taking into account the adaptation of the musicians' personality to the contents of the films

September 2019
Fourth "Y Show"

With the support and participation from five local institutes: University of Macau, Macao Polytechnic Institute, Macau University of Science and Technology, University of Saint Joseph, and City University of Macau; and overseas participants: Federation of Hong Kong Industries, Design Council of Hong Kong, National Taiwan Normal University, Central Academy of Fine Arts, China Academy of Art, Shantou University, Kuwasawa Design School, Kyungsung University, The Basel School of Design FHNW Academy of Art and Design Institute of Visual Communication, Berlin University of the Arts and Bauhaus University Weimar
Total 89 pieces of art works showcased throughout the whole venue including 22 pieces of Product Design works, 16 pieces of Spatial and Architecture Design works, 46 pieces of Visual Communication Design works, and 5 pieces of Digital Media Design works

The fourth "Y Show" with newly introduction of business and commercial elements into the seminar and Innovative Entrepreneurship Award, the participating enterprises would be taking part in the voting of "The Most Favourable Innovative Entrepreneurship Award by Enterprises". The award winner will be honored with an opportunity to be paired with an enterprise and produce a commercial product to promote design and commercial integration

Collaborating with Sociedade de Jogos de Macau, S.A. ("SJM"), "Y Show" is part of the "ART • Appreciation • Legacy" series of exhibitions, participating in "Art Macao: International Art Exhibition", an international arts and culture event launched by the Macao SAR Government

September 2019
Y Design Summer

The most exciting 4-day summer workshops of 2019 around the world, from Hangzhou via Berlin to Macau. By proudly partnering up with a 10-year-experienced global summer course created by the legendary industry leader Mr. Jianping He

"Y Design Summer" is bringing the global vision to the local market with 4 different types of design courses including "The Space for Visual Research (SfVR)", "Illustration Design", "The Emotion in Letters" and "Design Coordination" that will be led by the multi-award winning Japanese designer – Katsumi Asaba, representative works include logo design for HOMME PLISSÉ ISSEY MIYAKE; Founder of Design Summer – Mr. Jianping He, whose work was internationally appraised and won awards worldwide, such as the International Poster Biennial in Warsaw; Founder of "The Space for Visual Research" at Bauhaus University in Weimar – Professor Markus Weisbeck; and Professor of illustration class at the University of Arts Berlin – Professor Henning Wagenbreth

June-October, 2019
Art Macao: International Art Exhibition ("ART • Appreciation • Legacy")

Sociedade de Jogos de Macau, S.A. ("SJM") and Chiu Yeng Cultural and Creative Industry Association ("Chiu Yeng Culture") proudly support the first edition of "Art Macao", a mega international arts and culture event launched by the Macao SAR Government this summer
Collaborating with international organisations and artists to create seven multidimensional exhibitions from June to October 2019, open free to public, enabling Macau's residents and visitors to be immersed in a unique East-meets-West art and culture experience
"ART • Appreciation • Legacy" acknowledges both East and West cultures and plays host to seven multitudinous exhibitions at Grand Lisboa, Lisboa, Oceanus at Jai Alai, Ponte 16 Resort and Regency Art Hotel, including Secret Land – Special Exhibition of Coin du Jardin by Paul Gauguin, A tribute to Wu Guanzhong on his 100th Birth Anniversary, Contemporary Glass Art Exhibition by Shu MENG, Visions of Chinese Tradition – Chinese Lacquer works, video art from Portugal Art in Motion, works by Portuguese speaking authors from the collection of The PLMJ Foundation, and the 4th Y Show which displays a collection of works from local and overseas art graduates
"ART • Appreciation • Legacy" has set an exemplar for cultural inheritance by featuring works from various periods and culture backgrounds, created by both art titans and students with an array of media

May 2019
"2019 ArtBiz Asia"

Global Gaming Expo Asia (G2E Asia), the must-attend marketplace for the Asian gaming-entertainment industry, will launch a new segment, ArtBiz Asia
In line with local government's strategy of promoting a diversified economy, ArtBiz Asia will spark conversation between integrated resorts decision-makers and regional art experts who will discuss the importance of art and culture in the multifaceted development of integrated resorts and the wider impact on various travel destinations in Asia. Themes cover a wide range of art business, focusing on art tourism, public art, art investment and collection, commercial space with art elements, creative development of various platforms of art industry, etc

Esteemed guest speakers from Macau, Hong Kong, Beijing, Shanghai and Singapore included Ms. Helena Fernandes, Director of Macao Government Tourism Office, Mr. Carlos Marreiros, Chairman of MAA, President of the Fellow Members Council of The Architects Association of Macau, Mr. Andrew Mead, Chief Architect of MTR Corporation Ltd., Ms. Alison Pickett, Director of Alison Pickett Corporate Art & Sculpture Consultants, Ms. Lucie Chang, Founder of Lucie Chang Fine Arts, Ms. Anne Li, General Manager of Beautiful Asset (Beijing) Art Industry Inc., Mr. Calvin Hui, Chairman of Ink Now and 3812 Gallery, Ms. Mandy Pao, Director of Communications and Development, Chief Representative of Managing Director of Chiu Yeng Culture, Mr. Lu Xun, Founder and Director of Sifang Art Musuem, Mr. Konstantin Bessmertny, Artist, Mr. David Tung, Director of Lisson Gallery Shanghai, Ms. Janice Wong, Chef and Founder of Janice Wong Singapore, etc

Topics: Creative Development of Various Platforms of Art Industry
Playing significant roles in art industry, elites from art museums, development platforms, art fairs and art education sectors will share about their unique duties from various positions and how they cooperate to make the industry more prosperous
Moderator:Mr. Ricardo Pinto, Publisher of Macau Closer
Panelists:
• Ms. Mandy Pao, Director of Communications and Development, Chief Representative of Managing Director of Chiu Yeng Culture
• Mr. Lu Xun, Founder and Director of Sifang Art Musuem

October 2018
Third "Y Show"

With the support and participation from five local institutes: University of Macau, Macao Polytechnic Institute, Macau University of Science and Technology, University of Saint Joseph and City University of Macau; and also support from overseas participants: Federation of Hong Kong Industries, Design Council of Hong Kong, National Taiwan Normal University, Central Academy of Fine Art, China Academy of Art, Shantou University, Kuwasawa Design School, Kyungsung University and Berlin University of the Arts
Total 100 pieces of works showcased throughout the whole venue including 23 pieces of Product Design works, 8 pieces of Visual Arts works, 18 pieces of Spatial and Architecture Design works, 37 pieces of Visual Communication Design works, and 14 pieces of Digital Media Design works

The third "Y Show" with newly introduction of business and commercial elements into the seminar and Innovative Entrepreneurship Award, the participating enterprises would be taking part in the voting of "The Most Favourable Innovative Entrepreneurship Award by Enterprises". The award winner will be honored with an opportunity to be paired with an enterprise and produce a commercial product to promote design and commercial integration

The four-day of these two events attracted over 4,000 visitors

October 2018
Third 6075 Macau Hotel Art Fair

60 artists from around the world showcased their art pieces and interacted with each other, thereby creating a unique experience for the audience while broadening the locals' vision and appreciation towards art
The third "6075 Macau Hotel Art Fair" is set to open in parallel with "Y Show"
the third "6075 Macau Hotel Art Fair" continues to award the "Dr. Stanley Ho Foundation Art Award" to select potential young artists with outstanding performance as a support for their future development and to encourage future creation
The four-day of these two events attracted over 4,000 visitors

January 2018
The Incredible Art Exhibition of Meitu A.I. ArtBot

Users can ultimately experience the latest A.I. technology from China through the arts and cultural platform introduced by Chiu Yeng Culture as well as the newest cosmetic landmark in Macau – JA Avenue. This newly innovated exhibition is the first overseas A.I. painting android exhibition organised by Meitu which opens up an opportunity for Macau citizens to recognize the potential on the diverse development of future A.I
During the opening ceremony in Macau, guests including Mr. Gary Ngan – Chief Financial Officer of Meitu, Ms. Sabrina Ho Chiu Yeng – Managing Director of Chiu Yeng Culture and Ms. Kelly Lo – Director of Store Operation of JA Avenue were invited to witness the remarkable moment and milestone for this exhibition
The A.I. painting android is namely Andy, which was an important breakthrough by the Research and Development team of Meitu. The Meitu Lab utilises MTface, MTsegmentation, DrawNet and in-depth learning of painting with different styles to create the various styles and effects

July 2017
Second "Y Show"

Gained the active participation from five local universities and institutes: University of Macau, Macao Polytechnic Institute, Macau University of Science and Technology, University of Saint Joseph, and City University of Macau; and several overseas exhibitors: Federation of Hong Kong Industries and Design Council of Hong Kong, National Taiwan Normal University, China Academy of Art, Shantou University, Kuwasawa Design School, and Berlin University of the Arts
Total 113 pieces of works showcased throughout the whole venue including 28 pieces of Product Design works, 13 pieces of Visual Arts works, 23 pieces of Spatial and Architecture Design works, 35 pieces of Visual Communication Design works, and 14 pieces of Digital Media Design works
An Assessment Committee formed by famous designers from the Asia regions including Mr. Konstantin Bessmertny, Russian artist; Mr. Chen Feibo, Founder of Bob Chen Interior Design Office from Hangzhou; Mr. Henry Chu, Founder and Creative Director of pill & pillow from Hong Kong; Mr. Fang Jianping and Mr. Ding Fan, co-founders of United Design Lab from Beijing; Mr. Jody Xiong, Founder of The Nine from Shanghai; Mr. Mann Lao and Ms. Sabrina Ho Chiu Yeng, Founders of "Y Show", selected the top ten outstanding art works in the exhibition
The four-day exhibition attracted over 3,500 visitors

July 2017
"Y Class" Creative Design Courses

Mutually conducted by Centre for Continuing Education of the University of Macau and Chiu Yeng Culture Limited, with the key creative support from Chiii Design
The five-day creative design courses focus on the design categories: Visual Arts, Spatial Design, Visual Communication Design and Multimedia Design
"Y Class" invited design specialists from Asia and Macau to be the class instructors, including Mr. Fortes, Pakeong Sequeira, Contemporary Artist; Mr. Siza Cham, Founder of TCDI; Mr. Nono, Leong Chi Hang, Founder of Chiii Design; and Mr. Casber U, Multimedia Artist. Overseas instructors include Mr. Konstantin Bessmertny, Russian artist; Mr. Chen Feibo, Founder of Bob Chen Interior Design Office; Mr. Henry Chu, Founder and Creative Director of pill & pillow; and Mr. Jody Xiong, Founder of The Nine
The creative design courses attracted over 60 students

November 2016
Second "6075 Macau Hotel Art Fair"

Attracted 39 galleries and art organisation, 60 artists from a total of seven countries and regions – Macau, Hong Kong, Taiwan, Mainland China, Japan, Myanmar, and Malaysia
Collaborated with the Education and Youth Affairs Bureau of the Macao SAR and the China Academy of Art presenting creative works by young artists to encourage academic interaction
Launched a brand new sector – "Special Discovery" sector – dedicated to one specific form of art. The second "6075" showcased and explore new possibility of photography and video works by emerging artists
Attracted over 2,000 visitors; approximately 500 pieces of art works had been sold out; some of the art organisations had sold out all their art works

November 2016
Second "Poly Macau Art Auction"

"Snowscape in Beijing", Wu Guanzhong's finest in the mid-1970s with era-specific colours and characteristics, sold for HK$35.4 million
"Red Rhythm" by Wu Dayu that first came into the limelight with unique colours and composition, was sold at HK$10.62 million. Masterpieces, such as, "14.11.74" by Zao Wou-ki,"Composition No. 537" and "Vision de nuit" created by Chu Teh-chun for nearly 20 years altogether represented the major development of Chinese contemporary art history, bringing in the splendid sales as well
Nearly 200 lots were sold for HK$170 million at the auction
Attracted over 2,000 visitors; approximately 500 pieces of art works had been sold out; some of the art organisations had sold out all their art works

September 2016
First "Y Show"

The First Macau Art Graduates Joint Exhibition
Six seminars were held, and invited the "Y Show" assessment committee Mr. Katsumi Asaba, Mr. Jianping He, and Mr. Fons Matthias Hickmann; "Y Show" Curators Ms. Sabrina Ho Chiu Yeng and Mr. Mann Lao, local and overseas entrepreneurs and famous designers from different industries as seminar guest speakers to share their experience and creation story. The six seminars, which enable design enthusiasts to understand more about creative thinking and design, attracted a total audience number of 500
Also the international assessment committee has selected the top 10 outstanding artworks and honoured these students with the Y Show Outstanding Award
The four-day exhibition has attracted over a hundred enterprises and schools, and a total visitor number of 4,000

November 2016
Second "Poly Macau Art Auction"

Masterpieces of Chinese modern and contemporary art maestros were presented in the section of Chinese and Asian Modern and Contemporary Art. "Snowscape in Beijing", Wu Guanzhong's finest in the mid-1970s with era-specific colours and characteristics, sold for HK$35.4 million
"Red Rhythm" by Wu Dayu that first came into the limelight with unique colours and composition, was sold at HK$10.62 million. Masterpieces, such as, "14.11.74" by Zao Wou-ki,"Composition No. 537" and "Vision de nuit" created by Chu Teh-chun for nearly 20 years altogether represented the major development of Chinese contemporary art history, bringing in the splendid sales as well
Nearly 200 lots were sold for HK$170 million at the auction

January 2016
First "6075 Macau Hotel Art Fair"

The first Hotel Art Fair in Macau
Invited 60 young artists who were born after 1975 from regions across China, Taiwan, Hong Kong and Macau; each artist is assigned to an independent hotel room where they could showcase their talents to decorate and display their art works. The Hotel Art Fair has provided a platform for young artists to interact and demonstrate their talents
Facilitated total of 500 independent art work sales through the art fair platform

January 2016
"Poly Macau Inaugural Art Auction"

Co-organised the first Art Auction with Poly Auction Macau Limited
Featured around 150 pieces of modern and contemporary art, jewels, paintings and calligraphy and Chinese ceramics. All art pieces were selected under the principles of "genuine, exquisite and rare"
Achieved a remarkable result of HKD 245 million, which has broken the average unit price of Hong Kong and Macau auction record